Our next DTS will be starting January 25th, 2015
Why have a Children at Risk DTS?
One billion children are deprived of one or more services essential to survival and development.*
101 million children are not attending primary school, with more girls than boys missing out.*
150 million children 5–14 years old are engaged in child labor, work in horrendous circumstances, are forced into debt, bondage or other forms of slavery, prostitution, pornography, armed conflict or other illicit activities.*

1.2 million children

 were trafficked each year into the sex trade.*

*

All stats are from State of the World's Children 2010, Unicef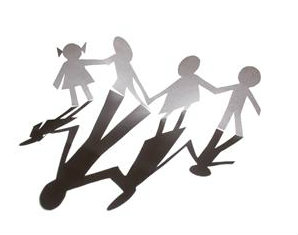 God's heart is for each one of these children to know HIS love for them that they may be restored, equipped, transformed and then prepared for their unique contributions to the world. But how can we reach them when they are surrounded or immersed in such painful, life-threatening and dire circumstances?
That's what this school is about; developing your relationship with Christ, training you in practical ways to reach the hurt and lost and thereon mobilizing you to be the hands, feet and heart of Jesus in the world.
This Children at Risk DTS is designed to train, disciple, equip and mobilize people passionate about children into missions and ministry. Whether you are straight out of high school, a qualified teacher, youth pastor, counselor, university graduate or simply someone who loves kids, we are committed to facilitate an environment for you to grow in and discover God's heart for children at Risk and to provide ministry opportunity with children at Risk in South East Asia.
The first three months of the school is a lecture phase which is about personal application of truth and response to the character of God. Topics include:
Character and nature of God
Hearing God's voice
Repentance and Forgiveness
Worship and Warfare
Relationships
Children/Community
Fear of the Lord
Cost of Discipleship
Evangelism
Father Heart of God
Team Dynamics
Submission & Authority
Each week diverse speakers teach through lectures and application times. Other DTS activities include worship, intercession, small groups, one-on-one mentoring, bible-study, work duties, special focus workshops, slum community visits and of course, lots of fun adventures in Bangkok city.
Then it is three months of outreach where we head out into the nations to make Jesus known through evangelism, discipleship, creative teaching, relationship building, church ministry, worship, intercession, community development, drama/dance… There will be ample opportunities to impact the hearts and lives of many children and communities.
If you love CHILDREN, come! Catch God's Father heart, get trained, get direction and be equipped to reach out to children at risk all over the nations. Bring your creativity, passion and initiative that God has placed in you and make a difference today!