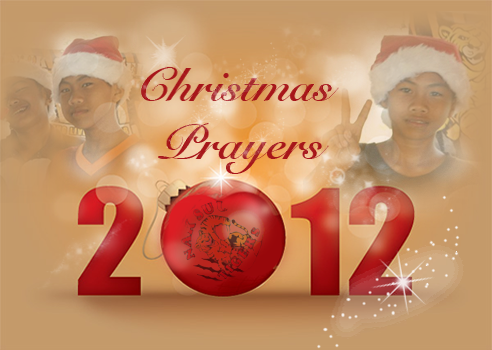 As with any ministry, we require the support of our friends and partners around the world to maintain our existing programs which enables us to stretch our loving arms around more and more children each year.
For the past few years, at Christmas time, we have developed an annual celebration where we distribute gifts to each attending child from our focus communities. This gives us opportunity to encourage them with the true spirit of Christmas as well as share the Christmas story. Being from predominantly Buddhist families, this is the only Christmas the children know.
This Christmas celebration takes a warrior network of volunteers and supporters during this holiday season as well as throughout the year. Warriors who are willing to serve, pray and provide.
We would be grateful for any tangible way you can support our ministry.
For more information about our gift program as well as volunteer or support opportunities available to you, click on the Christmas Prayers 2012 picture above.
Or click here.